April 2007 - almost ready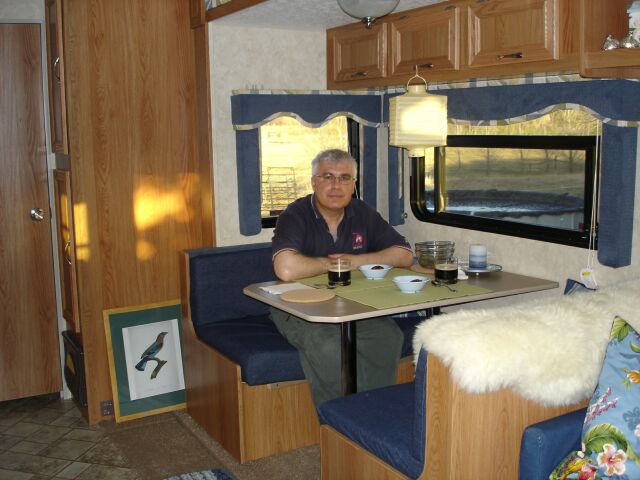 Carm sitting at the table. Almost everything is ready for us to have our first real camping trip.
Curtain is up and pictures are hung. Its really looking like our place now :-)
January/February 2007
The new slipcovers installed in the trailer. The cover for the sofa still needs to be completed, as does the curtains for the bunks and the bedroom.
Some more done on the sofa. The fabric on the bed may be made into a quilt. Its starting to look like home.
Tablecloth that matches some of the decorative pillows.